2021.9.17
【REPORT】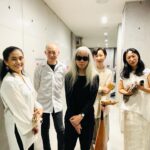 Four gagaku musicians including Kahoru Nakamura gave a improvisational concert with Keiji Haino, musician, at Jazz Art Festival Sengawa on September 16.
⇒JAZZ ART
⇒Kahoru Nakamura facebook
⇒Kanako Nakamura facebook
⇒Hitomi Nakamura facebook
2021.8.12
【CONCERT】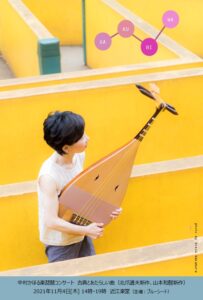 BLUESHEET presents Kahoru Nakamura Gakubiwa Concert on November 19 at Oumigakudou. ⇒ see CALENDAR
2021.6.10
【VIDEO】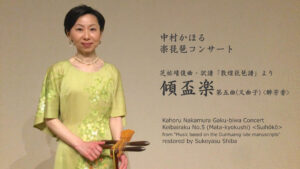 You can watch five videos from "Kahoru Nakamura Gaku-biwa Concert" on YouTube. ⇒BLUESHEET channel
2021.3.20
【VIDEO】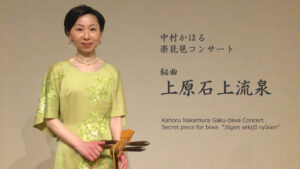 You can watch the video of the concert on February 2nd, 2021.  Jogensekijoryusen⇒Click here Shunnoden⇒Click here
2021.2.6
【CONCERT】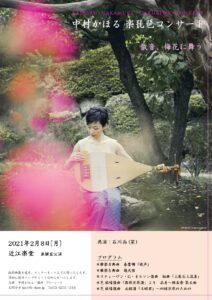 Kahoru Nakamura Gakubiwa Concert on February 8, 2021 with no audience. The video of this concert will be released on the internet at a later date!
2020.11.13
【VIDEO】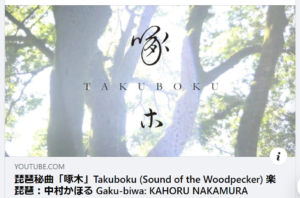 Kahoru Nakamura released a music video "Takuboku". Watch the video and read the note about "Takuboku". Art director and photographer: Takao Miyahara Youtube's takao miyahara channel⇒Click here
2020.8.3
【ONLINE】


You can watch the video of performance in virtual ensemble. ⇒YouTube  This video was premiered as part of the "Online symposium – Tradition in the Future", which was presented by the Vancouver Chinese Music Ensemble of Vancouver, Canada on Saturday, August 1, 2020.
2020.8.1
【ONLINE】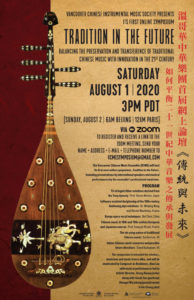 KahoruNakamura(gaku-biwa) will appear in an online symposium on August 2 (7:00am local time in Japan).  INFO⇒Vancouver Chinese Instrumental Music Society
2020.7.31
【VIDEO】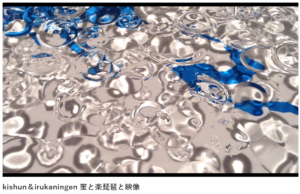 A music video by kishun (Kahoru Nakamura, gaku-biwa and Ko Ishikawa, sho) was released on the site of "Cheer for Art" Tokyo Project. ⇒cheerforart / Watch a photo-movie of Kahoru Nakamura "YUSURA"!  ⇒BLUESHEET channel YouTube
2020.7.31
【NEWS】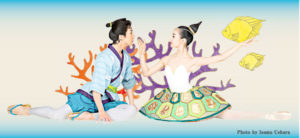 Choreographer, Kaiji Moriyama's new ballet "RYUGU" was premiered at the New National Theatre Tokyo on July 24-29. Kahoru Nakamura (gaku-biwa) joined the creation of music by Jun-ichi Matsumoto.  Performance schedule: September 19 (⇒Nagasaki) and 22 (⇒Toyama)
2020.7.3
【ONLINE】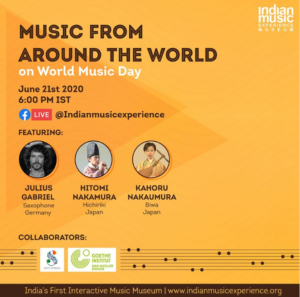 On June 21, Kahoru Nakamura appeared on an internet music program "Music from around the world on World Music Day" presented by Indian Music Experience Museum in Bengaluru. Hitomi Nakamura (hichiriki), Julius Gabriel (saxophone) and Kahoru Nakamura (gaku-biwa) performed together through the internet. See VIDEO⇒facebook  A preview article of the program ⇒Indian Express
2020.4.16
【YouTube】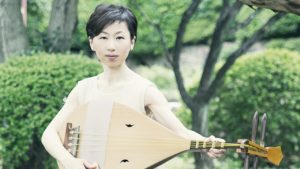 Enjoy the performance of Kahoru Nakamura on YouTube! Music: "YUSURA" for gakubiwa solo composed by Kahoru Nakamura. Photos by Jörgen Axelvall and Doko Nakamura ⇒YouTube
2020.4.1
【RADIO】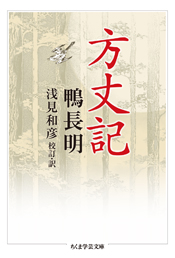 In the NHK radio program "HOJOKI" 52 (KOTEN KODOKU, broadcast on March 28), Nakamura Kahoru's gakubiwa performance was introduced. You can listen by streaming distribution until May 25.(Japanese) ⇒NHK [Talk: Kazuhiko Asami / Recitation: Sachiko Kagami]
*photo: book cover of "HOJOKI" modern translated by Kazuhiko Asami, published by Chikumashobo
2020.3.23
【NEW RECORDING】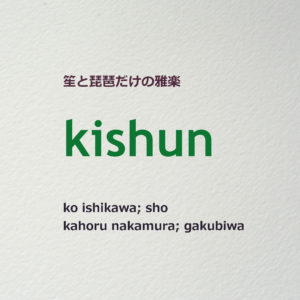 A new album of "kishun" has released! Kahoru Nakamura, biwa and Ko Ishikawa, sho ⇒kishun Enjoy Kahoru's essays and photos⇒facebook
2020.3.3
【VIDEO】
You can see the video of "KAI" composed by Kumiko Takahashi on youtube. Performers: Mika Noda (gaku-so) and Kahoru Nakamura (gaku-biwa) ⇒YOUTUBE
2019.10.6
【VIDEO】
A preview of the "Japan Cultural Expo 2020″ Opening Ceremony Special Performance" to be held in March  2020 has been released. The dancer of Bugaku is Kahoru Nakamura.⇒video
2019.1.24
Kahotu Nakamura Official Website
http://www.kahoru.jp
facebook
https://www.facebook.com/kahoru.official
instagram
https://www.instagram.com/kahoru.jp/
2018.10.15
Kahoru Nakamura's website – OPEN!
Special thanks to Mr. Sukeyasu Shiba (mask of KITOKU) and Reigakusha (costume of KITOKU) [photos: Jorgen Axelvall and Dokou Nakamura]